The Mechanical Engineering Days will take place from Tuesday, 27 September, to Friday, 30 September, from 9:00 to 13:00, when visits are aimed at school groups. You are invited to visit the Mechanical Engineering Days on Friday, 30 September, from 17:00 to 22:00, when the Technical Museum of Slovenia will also host the Night of Researchers and the entrance will be free of charge, and on Sunday, 2 October, from 10:00 to 18:00. On Sunday, demonstrations will take place every hour on the hour (10:00, 11:00, 13:00, 15:00, 16:00, 17:00) and can be attended with the purchase of an entrance ticket to the museum.
We encounter technology at every turn in our lives and in our surroundings. Mechanical engineers turn ideas into products, help shape modern reality and find solutions to future challenges. The Faculty of Mechanical Engineering at the University of Ljubljana is one of the best and most market-oriented research and higher education institutions in Slovenia. It produces engineers who can meet the most demanding challenges of the future and are therefore in high demand and quickly recruited.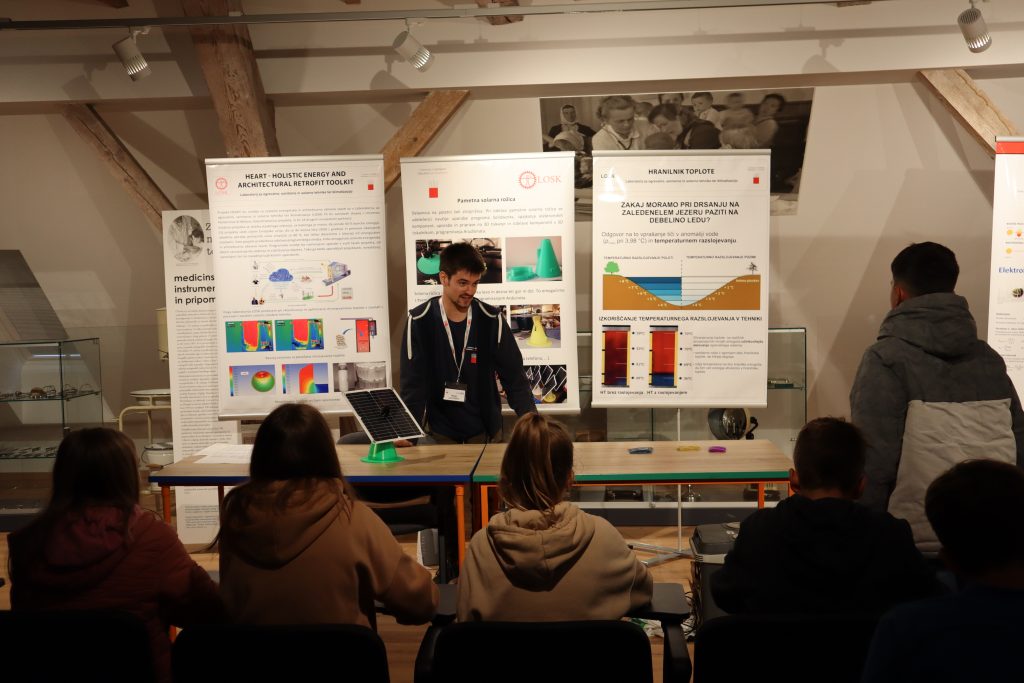 At this year's Mechanical Engineering Days, visitors can see and participate in nine demonstrations up close: Pendulum engraving on a CNC machine, fibre lasers, a smart solar flower, infrared thermography, a heat sink and a solar panel, the Student Roadster, tribology, lubrication and nanotechnology, 3D printing, and the Steward simulation platform.
The Mechanical Engineering Days, held at the Technical Museum of Slovenia, are aimed at pupils, students, and general public. Their aim is to introduce them to the possibilities and opportunities to deal with the challenges of the future in a creative and innovative way and to give them an insight into the fascinating world of engineering.
The full programme can be found on the website of the Technical Museum of Slovenia.