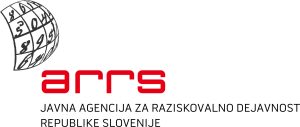 The Infrastructure Centre for Modern Mechanical Engineering is a research group (0782-037), which operates within the Network of Research Infrastructure Centres of the University of Ljubljana (MRIC UL) and is partly co-funded by the ARRS.
The IC for Modern Mechanical Engineering provides improved quality, infrastructural support, cutting-edge knowledge and mutual cooperation between research groups within research institutions, Slovenian industry and more broadly in the international arena. It is made up of R&D units that support the work of teams from several different disciplines within mechanical engineering, as well as other technical disciplines.
With its equipment, know-how and qualified staff, it provides infrastructural support, especially in the area of major R&D equipment, which for objective reasons cannot and should not be duplicated in Slovenia, which is a relatively small country. At the same time, the IC for Advanced Mechanical Engineering enables R&D units to interconnect with each other and with users through modern information channels and technologies such as video-conferencing systems, networks, workstations and other computer connections.
Research and infrastructure equipment
The IC for Modern Mechanical Engineering operates the most powerful supercomputer in the Slovenian university environment, HPCFS ("High-Performance Computing" of the Faculty of Mechanical Engineering), which is used for solving challenging engineering research problems. Web link to HPCFS: hpc.fs.uni-lj.si.